I have a 71 suburban 12. I have had it for while but let it sit while I was a way at college and now I am having carb issues. I think it just needs a rebuilt but can't seem to find kit. I know these engines are almost impossible to find parts for but any leads would be great. I need one that has the bowl gasket mine is shot. Any insight would be great!
Thanks
Mike

M71suburban




Number of posts

: 4


Registration date :

2014-09-26



Alright so after a little more digging on the internet I was able to find a rebuild kit. It is part # TEC-32412A. Figured I would would let everybody know in case you are in the same boat as me. After getting the kit the tractor runs like a top. Now I just have to finish getting it ready for plowing.

M71suburban




Number of posts

: 4


Registration date :

2014-09-26



Great to hear that you've got it purring again!

I'll start to get mine ready for plowing after leaf blowing season. Here in NJ the leaf season can go to the middle of November somtimes.

Post some pics if you can!

Spence

spence

Admin




Number of posts

: 168


Registration date :

2008-05-15



I got some pictures of the old suburban today. A little rough but it still gets the job done.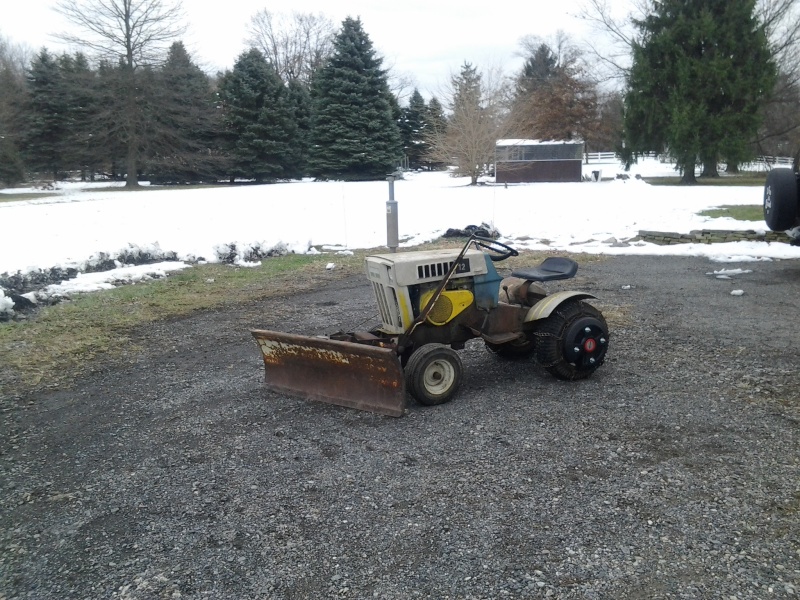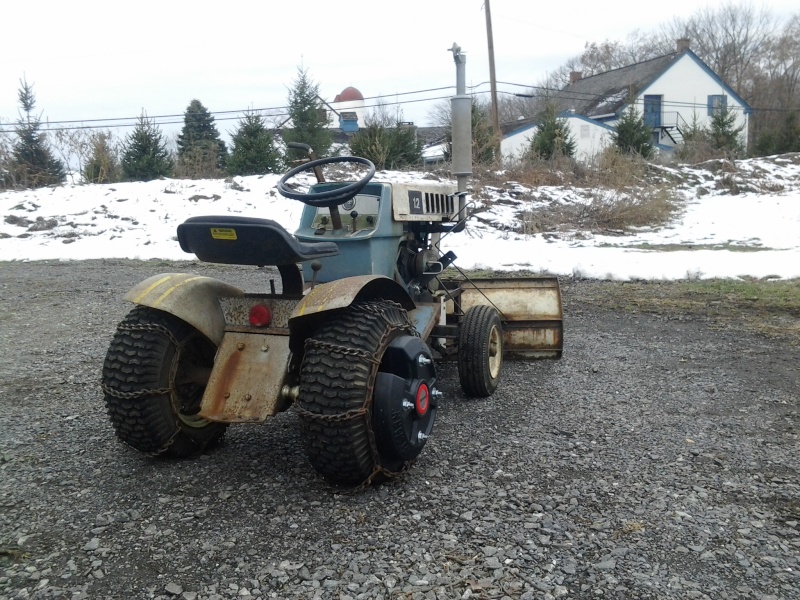 M71suburban




Number of posts

: 4


Registration date :

2014-09-26



Great photos! Glad to hear you found the rebuild kit.

Say, I have been researching how to quiet down my Dad's Suburban 12 and came across an article that advised to take care when mounting heavy mufflers & pipe. The author was suggesting that the exhaust port could be damaged. He devised a system of including a support strut mounted to the engine with his installations.

How much do you figure your exhaust stack weighs? 
Have you noticed any issues at the port/block?
And did you perhaps test to see if you were able to reduce the decibel level? If so, how much?

Thanks!

Virginia SS




Number of posts

: 14


Registration date :

2015-01-20



Honestly I never gave a thought to how that muffler would effect the block. I have had a similar set up on that tractor for 4 or 5 years and haven't found any issues. The only difference is I had a straight stack but it was too loud. I made it out of steel piping and I think it weighs less than 10lbs?. I don't know for sure. As far as decibels, the current set up is probably in the same range as the original exhaust set up from when it was new. My main purpose for that that muffler was to quiet it down a little bit from the straight stack. I guess I grew up a bit since I put it on. Where one time I thought it was cool it got annoying when my ears were ringing for hours after running it.

M71suburban




Number of posts

: 4


Registration date :

2014-09-26



Similar topics
---
Permissions in this forum:
You
cannot
reply to topics in this forum